Advanced navigation-display makes the roads safer than ever before – driving will never be the same!
Ever glance at your phone while driving? Checking to make sure you don't miss your next turn? Looking to see how much farther you have? It's ok, don't feel bad. We've all done it (even though we all know it's unsafe).
But, what if... you could check your map without ever taking your eyes off the road? Or see your GPS location, your next street exit, or traffic conditions miles ahead…ALL while still focusing on the road in front of you?
Just imagine NEVER having to take your eyes off the road while still being able to check your phone. Imagine no more!
What is it?
It's called VIZR, the revolutionary new heads-up display (HUD) device.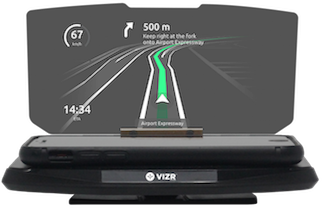 VIZR turns your smartphone into a convenient display that lets you navigate and drive WHILE you keep your eyes on the road in front of you!
Focusing on the road ahead while driving can be difficult enough as it is. When you consider reckless drivers, bicyclists, pedestrians, kids in the back seat, unexpected construction zones, and more. Now throw a distracted driver in the mix and it's a recipe for disaster. And all because they took their eyes of the road for a split second or two! Driving is just downright dangerous and the stats prove it.
Distracted drivers in 2015 alone were responsible for… over 3,477 fatal accidents and more than 391,000 other injuries!
But with VIZR on your dash, shuttling you and your family all over town or across the country is safer and more efficient than it's ever been!
How does it work?
Using VIZR couldn't be easier, if you can use a smartphone, you can use it.
Step 1: Simply place VIZR on your dash.
Step 2: Download the FREE app.
Step 3: Enjoy safe, hands-free navigation.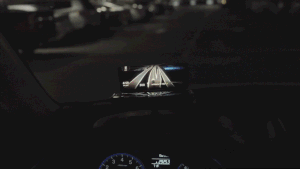 Not only is VIZR the easiest to use heads-up display on the market, but it's simply the most affordable way to quickly add a level of protection for you and your family that no other device can!
What's so special about VIZR?
VIZR is not just another clever car gadget or passing fad – it's the future of driving & navigation!
Hassle-free setup right out of the box – no installation, setup takes just seconds.
Use VIZR in any car or truck with any size phone
Works day or night – rain or shine
Works with any App that has HUD mode
And much more!
Best part is your VIZR will never become obsolete or outdated because of a new 2.0 version or some software update. If you have a smartphone and a VIZR, you'll always be able to drive safer… today, next year, or 10-years from now!
Don't just take our word for it, here's what Popular Mechanics had to say about HUDs...
"Driving with HUD allows you to focus on the road ahead, prepare for any sudden maneuvers, and follow GPS directions, all without taking your eyes off the road." - Popular Mechanics
Sounds good, but how much is it?
While HUD technology usually costs $400, $500, even $800 or more and is usually only found in luxury vehicles, it's finally available to the public for less than $40! That's less than a tank of gas and VIZR will certainly last longer too!
VIZR retails for only $39.99 and you can purchase your own by going to their official website here.
Final Verdict: Should you buy one?
Look, no one ever thinks it'll happen to them. We convince ourselves that hey, I only 'glance' at my phone. Or that we only 'peek at it when we know it's safe too'. But the unfortunate reality is, there are 1,000's of people each year injured in car accidents who thought the same thing.
Protect you and your loved ones with the easiest to use navigation technology available today! All you have to do is…
Step 2: When it arrives, unpack it and place it on your dash – done in seconds!
Step 3: Drive and navigate while being safer than ever doing both.
Exclusive Discounts Available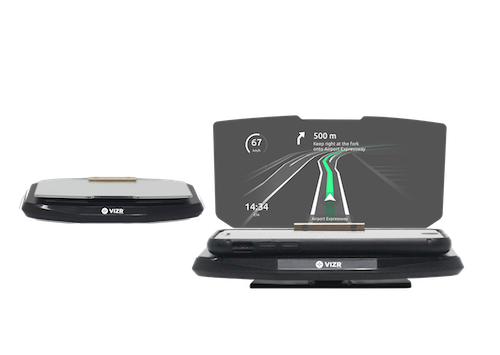 VIZR is offering an incredible limited time offer to Ceeny subscribers.
Explore the BUY MORE, SAVE MORE SALE here. These make great gifts for new or elderly drivers. They're inexpensive enough to buy one for the office, one for home, and more!
Potential Savings: 40% OFF